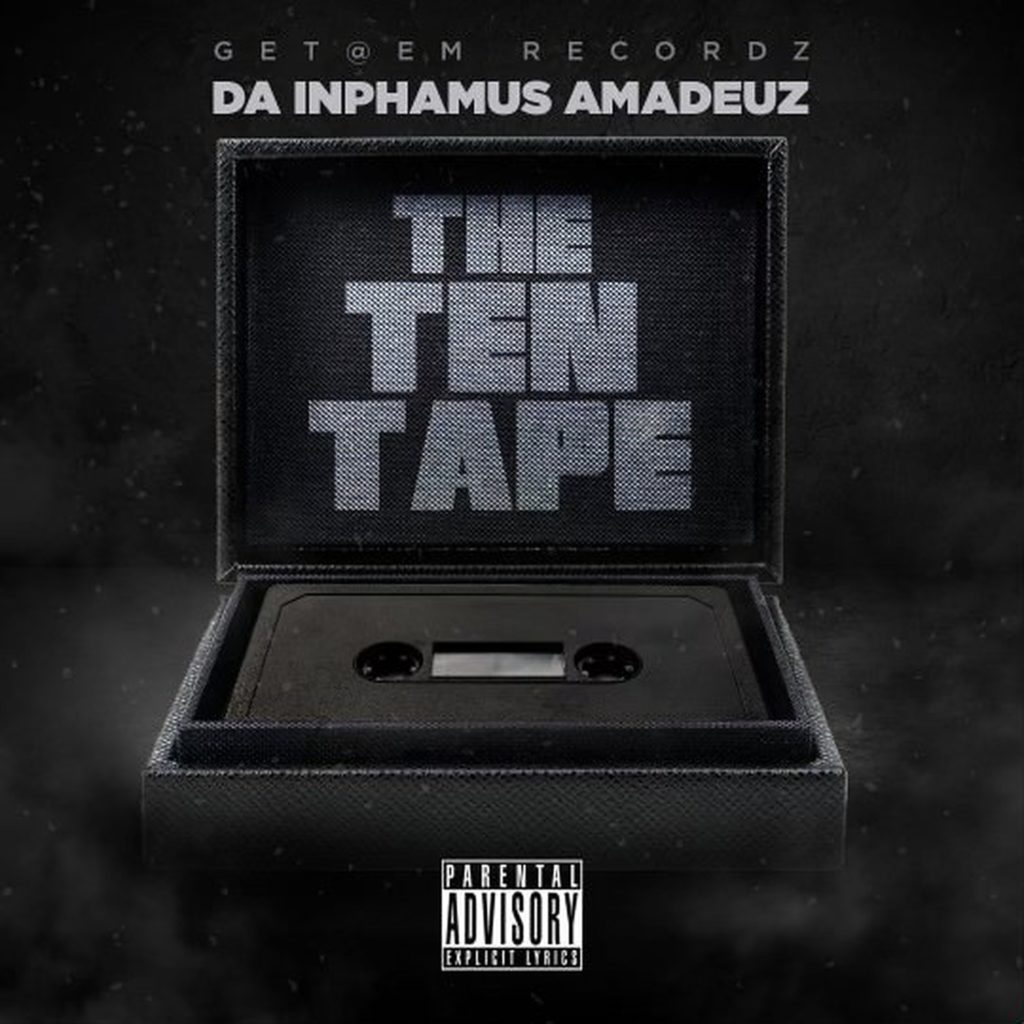 The Ten Tape Is Here and it doesn't disappoint
Da Inphamus Amadeuz's "The Ten Tape": A Sonic Odyssey into Underground Excellence
On October 27th, 2023, Da Inphamus Amadeuz gifted the world with his magnum opus, "The Ten Tape." This lyrical prowess but also featured collaborations with hip-hop luminaries Imam T.H.U.G, Paula Perry, and Grand Daddy I.U. The album's instant success catapulted Da Inphamus Amadeuz into the echelons of underground hip-hop, solidifying his place among the genre's elite.
A Decade-Defining Release:
"The Ten Tape" is not just an album; it's a sonic journey encompassing ten meticulously crafted songs. Each track is a testament to Da Inphamus Amadeuz's dedication to his craft and his ability to curate an immersive musical experience. The project also provides a bit of a "shock factor" as most people know him for his weekly mixes on Shade 45, his appearance on National Geographic or his extensive filming resume
The Lead Single: "The World Famous":
"The World Famous," the lead single from the album, became an instant hit, amassing over 250,000 streams across various platforms. Its resonance was further amplified by DJ Premier, who championed the track on Shade 45 for an impressive 12 weeks straight. This not only underscored the song's popularity but also positioned Da Inphamus Amadeuz in the spotlight of hip-hop's discerning audience.
Chart-Topping Success:
The album's second single, "Westside," proved to be a chart conqueror, claiming the #21 spot on iTunes and securing a noteworthy #183 on the Billboard Top 200. This dual triumph speaks volumes about the album's crossover appeal, successfully navigating both digital and traditional music landscapes.
Debut on Billboard Top 200:
"The Ten Tape" announced its arrival on the grand stage of the Billboard Top 200, debuting at a commendable #191. This achievement serves as a testament to the album's widespread acclaim and its ability to captivate listeners across diverse musical tastes.
Signature Track: "Here We Go Again" ft. Jason Oliver:
A standout within "The Ten Tape" is the track "Here We Go Again," a composition written and produced by Da Inphamus Amadeuz. Featuring Jason Oliver, renowned for his contribution to the '90s hit single "Candy Rain" by Soul for Real, this collaboration bridges the gap between eras, showcasing Da Inphamus Amadeuz's versatility and dedication to crafting timeless music.
"The Ten Tape" not only cements Da Inphamus Amadeuz's status among the elite in hip-hop's underground circuit but also serves as a testament to his ability to produce music that transcends boundaries and resonates with a broad audience. With each track carefully curated to provide an enjoyable and immersive experience, this album stands as a cornerstone in Da Inphamus Amadeuz's discography, leaving an indelible mark on the ever-evolving landscape of hip-hop.